艺术与科技——刘毅的日常生活|Art&Tech——Liu Yi's Daily Life
2019-4-03
展览:艺术与科技——刘毅的日常生活
Exhibition:Art&Tech——Liu Yi's Daily Life
时间Time:2019.3.30-2019.4.9
地点:上海市黄浦区南京西路207号人民公园7号门
Venue:Gate 7 People's Park,207 West Nanjing Road,Shanghai,China
材料:手机、sketch book X(APP)、屏幕、写真贴纸、超透写真贴纸
Materials:Mobile Phone、sketch book X(APP)、Screen、Photo Sticker、Transparent Photo Sticker
尺寸Size:可变Flexible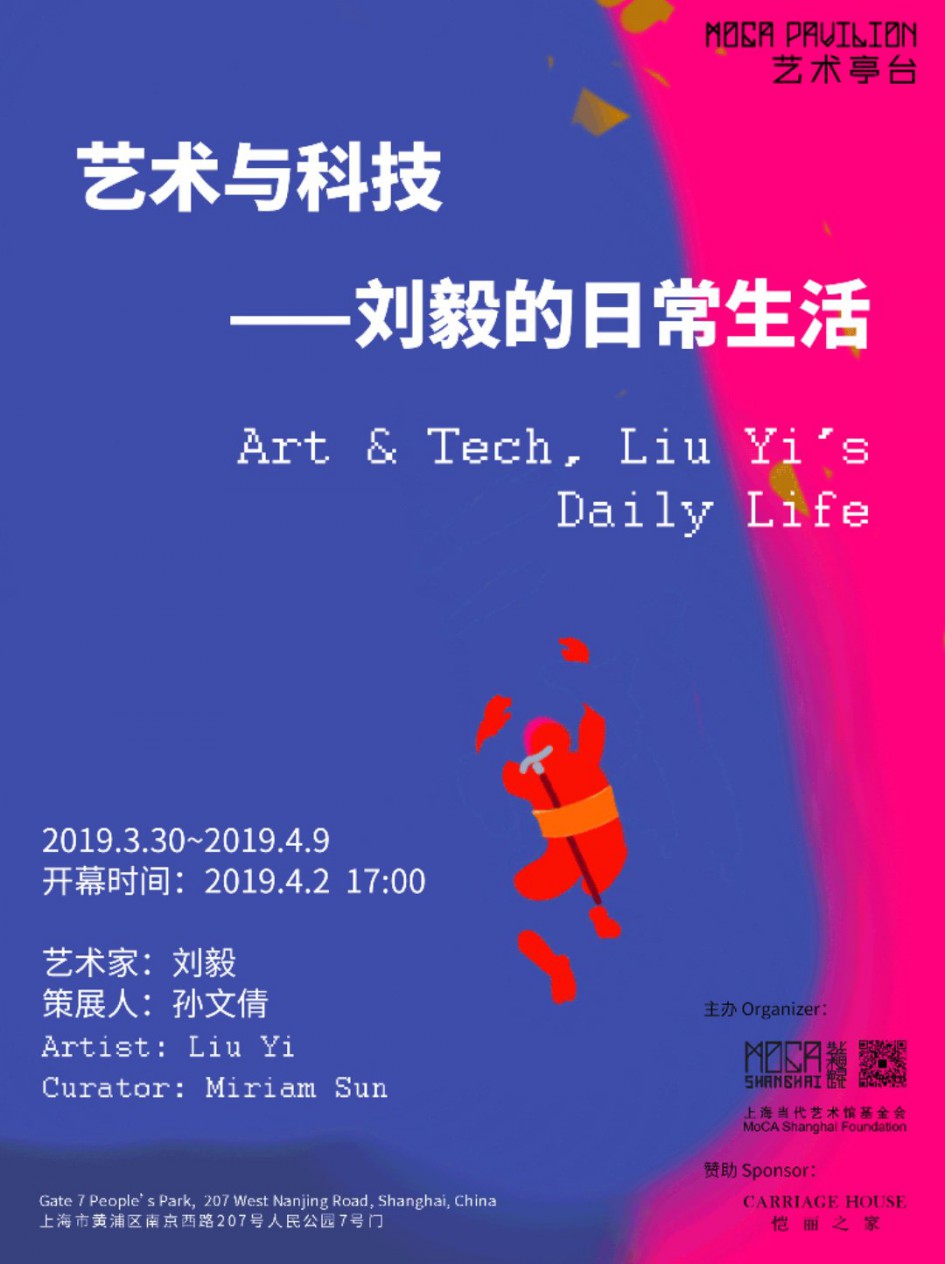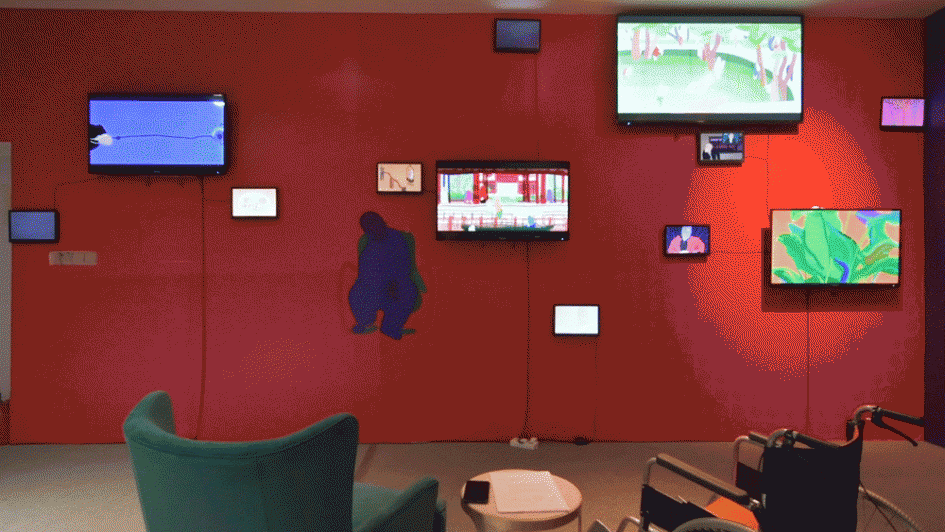 面对已来的未来,我们上海当代艺术馆以非常规的方式,探索"艺术与科技"的全新发展领域,通过艺术家与科学的对话与互动,将作品展示在平常的文化语境外,从而消弭学术领域的藩篱。
项目发展至今三年,"错位"是一个非常贴切形容我们做这大胆尝试和另类的中心概念,展览既是实际发生,也是象征性的;是身体的,也是精神的,由于科技的发展使得我们打通了现实与虚幻的边界,一切是如此的似是而非,这种熟悉的陌生感让我仿佛走进了阿道司·赫胥黎的"美丽新世界",在科技的领域下,"艺"与"术"在这里交融。
"艺术与科技——刘毅的日常生活"展览里,艺术家从生物科学位于大脑丘脑和内侧颞叶之间,负责长时记忆的存储转换、定向与空间导航等的功能的大脑海马体为创作思路,将现实的上海当代艺术馆亭台展览空间想象成自己的"大脑海马体",邀请观者进入刘毅的"日常生活" 四幅具有连贯性的叙事绘画讲述了艺术家与另一个强大的自己之间的对话与挑战。
十二个屏幕再现了他每天日常的片段。轮椅、沙发和手机是构成了创作和生活的物理空间。三个部分横向地展开与拼贴,真实与虚拟地交叠与共享,使得那些不可见的形而上之物通过意念的转换变成可见,正如霍米巴巴说:"真正的作品并非在实物艺术之中,它只存在于作品进入到第三空间之时,——一种过度的空间,一种在两者之间的空间,即人造的和自生的"。
This project has been ongoing for 3 years. "Mislocation" is an apt description of our bold and alternative theme. The exhibit exists in reality but also symbolically; both in body and in spirit. Through developments in technology, we have broken through the divisions between reality and fantasy. This relatable yet foreign theme seemed reminiscent of Aldous Huxley's "Brave New World," especially the amalgamation of "art" and "technique" within the field of technology.
Facing the realized "future", the Museum of Contemporary Art Shanghai uses an alternative methodology to explore new frontiers on "art and technology." Through interactions between artists and technology, the current exhibition exists as an outlier in the aforementioned fields. By removing the barriers between artists and technology, the current exhibition becomes more relatable to the general public.
Within "Art and technology—Liu Yi's daily life" exhibit, the artist uses the biological perspective of the brain and the media temporal lobe, which are responsible for long-term memory stage, orientation, and spacial navigation, to reconfigure MoCA Pavilion into his "hippocampus." Thusly inviting audience members into his "daily life" with four consecutive paintings that piece together the narrative of Liu battling a stronger version of himself.
Twelve screens illustrate his daily life. The wheelchair, sofa, and phone, are represents Liu's creative and living physical space. Three parts expand horizontally and piece together factual truths and fiction. Thereby shining a light on hidden forms and allowing audience members to visualize them. As Homi Bhab said: "The real work is not in the real art, it only exists when the work enters the third space, – an excessive space, a space between the two, that is, artificial And self-generated."