光语者——深圳精灵 | Light Messager – Spirits of Shenzhen
2022-2-18
年代:2021.12.18 – 2022.2.18
材料:钢板、霓虹灯、汽车漆
Material: steel plate, neon lamp, automobile paint
尺寸:1.8*1.2*3m*16个
地点:深圳节日大道沿线(深圳市福田区福华路地铁岗厦站至购物公园站、市民广场南广场)
Along the Shenzhen Festival Avenue (Gangxia Station to Shopping Park Station on Fuhua Road, Futian District, Shenzhen and South Civic Square).
光语者系列作品回应了自然、城市、人以及本次展览的主题。艺术家用深圳的在地符号以及人们日常生活中的"物"为灵感,创造了一个个精灵使者的形象,构建并演绎着"光语者"的宇宙世界。
The Light Messager series echo with the nature, cities, human and the theme of this exhibition. Inspired by Shenzhen local symbols and objects in our daily lives, the artist creates a number of elves as messenger, constructing the universe of the Light Messager.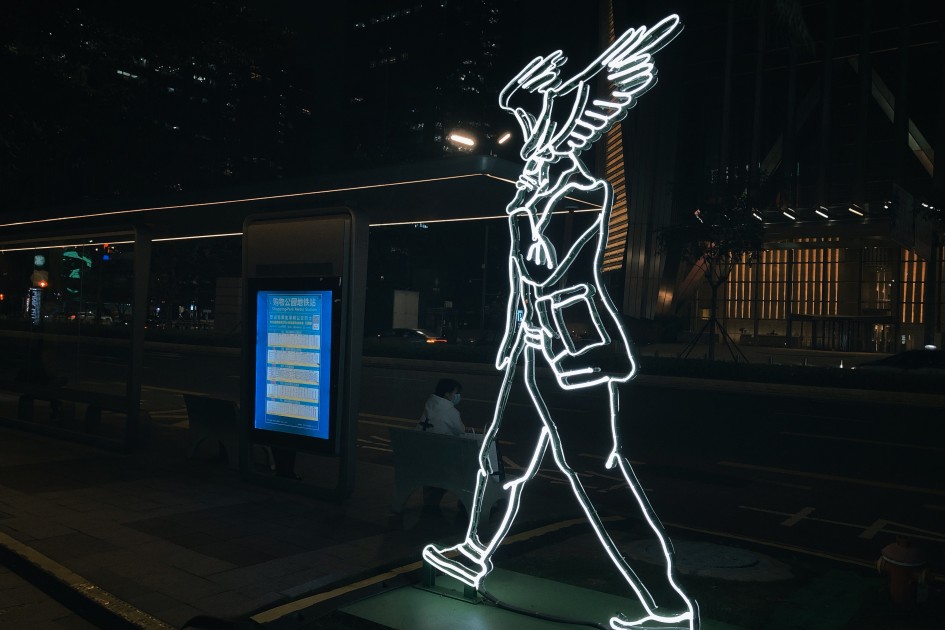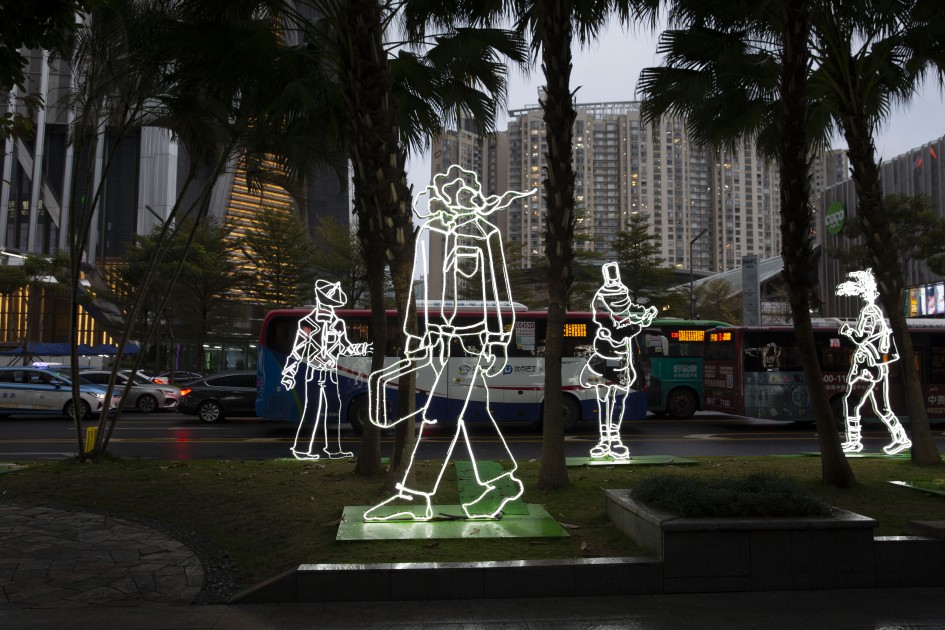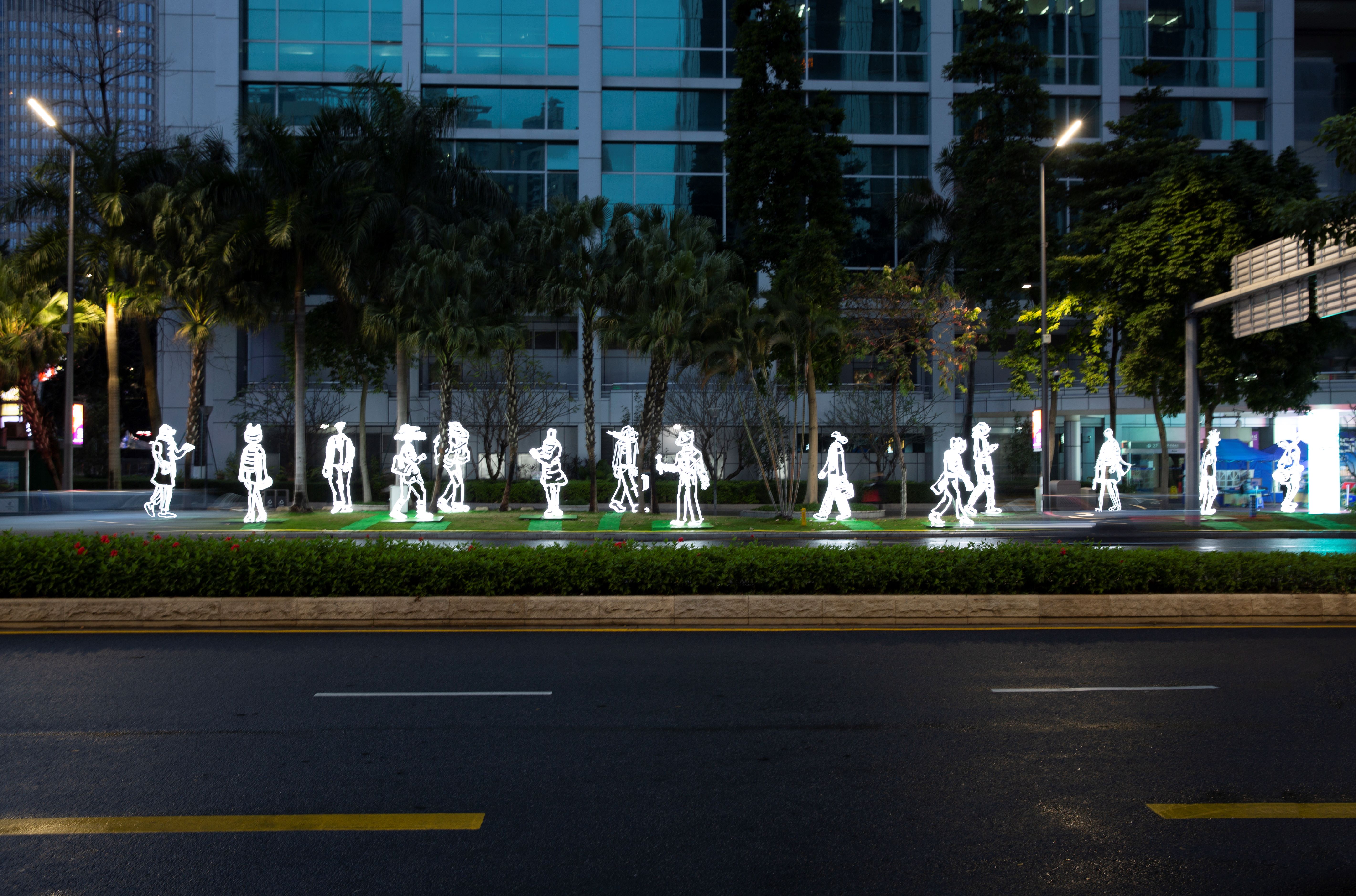 展览信息:
光阴如影
Within Space-Time,We Walk Through Images
2021深圳光影艺术季 福田展区
Glow Shenzhen 2021 – Futian
主办单位:深圳市城市管理和综合执法局,福田区人民政府
Organizers: Urban Administration and Law Enforcement Bureau of Shenzhen Municipality, The People's Government of Futian District
承办单位:福田区城市管理和综合执法局
Co-organizer: Urban Administration and Law Enforcement Bureau of Futian District
总策划执行:华彩盛世(深圳)文化科技有限公司
Planning and Execution: Huacai Shengshi (Shenzhen) Culture Technology Co., Ltd
策划及制作:颜晓东 + 灵光计划
Curated & Produced by: Art YAN + AURA Project
国际顾问:Adviser:
Alain Thibault